Smoke Sauna
Authentic Sumiainen Smoke Sauna ready for your use.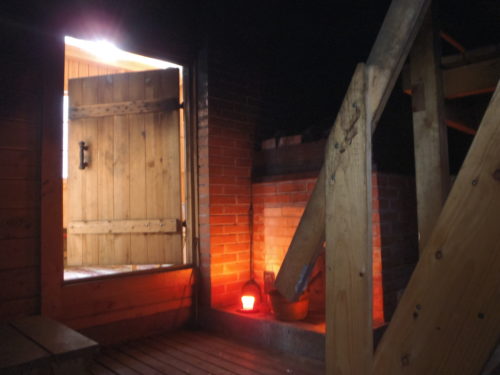 Come and relax in the gentle steams of the Nuotioniemi smoke sauna. The sauna is heated on request.
Sauna supplies and seat covers included. Snacks on request: After the sauna you can enjoy sausages, koffee / tea and snacs in the atmospheric log house campfire.
Sauna is ready for you according to your choice between 16:00 and 18:00 on weekdays and between 13:00 and 15:00 on weekends
Seats in sauna are for 10 people. During the covid19-restrictions, only five (5) people go to the sauna at same time, taking into account safety distances.
Price list Sauna: 5 people / 2 hours 60 euros / person
Sauna with snacks: 5 people / 2 hours 70.00 euros / person
The prices include the value-added tax.
Number of people other than the above will be priced based on the number of participants.
Reservations +35845 2311 080 / Jukka